The End of OSU Bus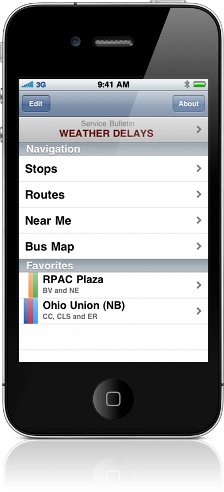 Hello everyone.
In the last couple weeks (around October 18, 2017) the Ohio State University service I use in this app to provide bus information was taken down after a security breach. As of right now, the service has not returned. I have reached out to OSU for more information, but at the moment they have no idea when (or if) this service will return.
If OSU restores their service, OSU Bus will start to work again, but that is starting to seem unlikely. As I have no other way to access this bus information, this is likely the end of OSU Bus.
Thank you all for the last 7 years. I'm sorry it had to end like this.
Copyright © 2010 Aaron Griffith
With the exception of the App Store button and iPhone image, this work is licensed under a
Creative Commons Attribution Non-Commercial Share-Alike 3.0 Unported License
.
Apple, the Apple logo, and iPhone are trademarks of Apple Inc., registered in the U.S. and other countries. App Store is a service mark of Apple Inc.
OSU Bus is not an official product of The Ohio State University; it is student-created.